Ubbi Dubbi and A&O: First Festival Back
---
May 19th, 2021
KES, A&O, and GKS Provide Public Safety for Ubbi Dubbi,
First Camping Music Festival after Covid-19 Restrictions Reduced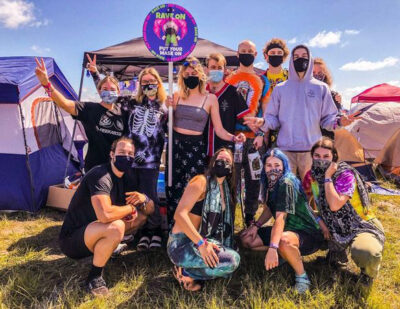 Kel Executive Services (KES), Alpha & Omega Mounted Security Patrol (A&O), and Global K-9 Systems (GKS) provided security for Ubbi Dubbi, the first festival internationally to allow camping on festival grounds after the Covid-19 quarantine of venues. Ubbi Dubbi was held April 24 and 25, 2021, at Texas Motorplex in Ennis, Texas. The Electronic Dance Music (EDM) festival drew 30,000 daily over its two-day schedule with 7,500 of those fans camping. The producer reports a $25 million dollar economic impact, creation of 1,000 jobs, and reduction of the 7-day average of Covid-19 cases in the state.

KES worked with producer Disco Donnie Presents to provide a healthy, safe, and fun festival. Some of the most advanced technology was coupled with the basics of mounted patrol officers and canine firearm detection units to round out a comprehensive security plan. Safety measures included:
• Reduced venue capacity
• Firearm and Covid-19 detection canines
• Mandatory mask policy and a dedicated security staff to monitor mask wearing and distribute masks
• Temperature checks
• Proof of health screening (partnering with CLEAR, a health tracking app)
• Express entrance for vaccinated attendees
• Completion of a health survey with an Ubbi Dubbi team member
• Completion of a free rapid Covid-19 test if a detection dog alerted on the fan and a refund if the test appeared positive
• Repeated public address system announcements to remind guests to wear masks
• As a public service, patrons also were offered a Covid-19 vaccination on site.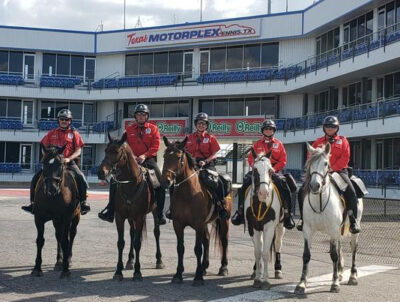 A&O provided the ideal solution for campground public safety. This means of security has been around since World War I, standing the test of time. It is just as effective at today's music festivals as it was on the battlefield in the early 1900s. In fact, founder and CEO Frank Keller used World War I field manuals as reference when writing the Standard Operating Procedures for the mounted unit. The Troopers sit eight feet up in their saddles affording natural social distancing from all patrons. Patrol policy forbids riders to dismount while on patrol except for scheduled breaks and emergencies, keeping them distanced from fans while on patrol. In addition, all Troopers and security personnel wore masks.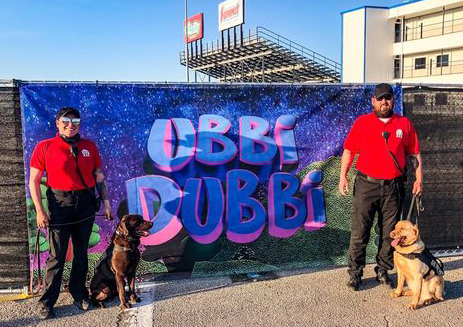 The newest companion company to KES and A&O is Global K-9 Solutions. This division provides highly trained Labrador Retrievers, canines bred to specifically screen for firearms. These unique animals also can detect bullets, chemicals, an empty magazine, and other firearm-related items. These searches are a very effective deterrent for those who may think they can escape detection and bring firearms onto the festival site. GKS is the only private company (outside the police and military) to offer canines specifically bred for this type of security application.

"We were pleased with the efforts adopted by our client at this first festival back," said Keller. "They were receptive to the comprehensive program we laid out. In addition, we were thrilled with the cooperation of the fans. EDM fans are enthusiastic about their favorite musicians, but they also were fully aware of the need to practice Covid-19 safety measures. They showed patience and cooperation in passing through all the checkpoints. And, as always, they respected all the Troopers and soon had their favorite horses to pet and photograph. All in all, we feel like Ubbi Dubbi set an example for the coming festival schedule and we were thrilled to help in the comeback of live music."